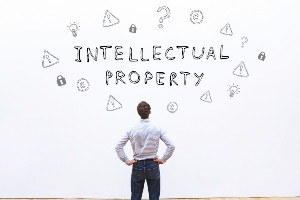 This is a question that graphic designers often get asked by their clients. Although it is up to each graphic designer what they choose to supply to their clients, the vast majority do not release 'original' files, unless a significant additional payment is made by the client. This can sometimes come as a shock to clients, so the aim of this article is to breakdown the reasons behind this standard industry practice.
First, let's clarify the file types being referred to:
Original files (which are also referred to as 'native' or 'source' files) are the designer's 'working files', where designs are created and work product assembled. For print-related products (such as brochures, business cards, booklets, etc) these are likely to be InDesign, Illustrator or Photoshop files (but there are many other design software programs).
Final product files are most likely to be PDFs (print-ready or web accessible), JPGs or PNGs. Once a design is finalised, a graphic designer exports the design as a PDF (or JPG or PNG), so that the final product can be printed or used in its intended manner. These files can't be modified.
It is understood by most clients (I've only ever encountered one person who had a different opinion on this!) that all concepts and drafts developed in order to produce a design are the copyright of the designer or company who produces them. That is, if a designer supplies a range of concepts for a client to choose from, the client ONLY has the right to use the concept that becomes the final product. All the other concepts and drafts developed in the process to create the final piece are the designers' Intellectual Property (IP).
But where much misunderstanding can occur, is concerning the 'ownership' of native files (the working/source files). In a nutshell, the native files belong to the design company or designer. This is because the native files contain expertise, and the 'know how' of putting together all the pieces that make up a design. The client has copyright over, and has the right to use, the final product. The native files are the designers' Intellectual Property (IP) unless an agreement (usually involving additional costs) is negotiated.
The following points provide an overview of what Intellectual Property might include, using the example of a brochure:
Expertise in how to prepare photos and images for commercial printing (e.g. resolution of photos depending on final print size and print method)
What type of digital file to use for final product
How to best prepare the layout
Understanding which software best works for this job
Skills in and expertise in combining photos, text, and layout
Skills and experience in preparing the final prepress file for a commercial printer.
All of the above is the expertise that a client can expect from a graphic designer. But the client is paying for the final design work, and shouldn't expect to receive the 'know how' as well. In this scenario, it would be akin to the client going to the commercial printer and asking for the film or plates that were used to print the brochure. When a client pays for printing, they receive the final product (the printed brochures), but they don't receive the technology/hardware used to make them.
Here are a few other analogies that help explain the 'native files' scenario:
When you buy a Coca-Cola, you're purchasing the drink, not the formula that creates that drink.

When you go to a restaurant, you pay for the meal, but you don't get the recipe.

When you hire a baker to make a wedding cake, you get the cake, but you don't get the design template for the cake

When a plumber fixes your leaking tap, he doesn't leave instructions for how to fix it next time.
The same principle applies to graphic design work. A graphic designer is engaged to provide a client with a solution for a specific marketing need. If a client also wants access to native files, this is a separate issue.
So what happens if you want or need the working files for your work product?
Most graphic designers will have clear terms and conditions for their work so their clients know what to expect. Unless a quote (and/or the designer's terms and conditions) specify that native files WILL be provided, you should expect that they WON'T. Most graphic designers will state what final files will be provided (e.g. print-ready PDFs). If you need native files (as well as completed work), you need to let your graphic designer know (preferably in advance) that you'd like the working files as well as the completed product. An extra fee is usually charged for providing native files.
The exception to this at Shel Design is logo design. We choose to provide our clients with an 'EPS' file within the standard cost of designing any logo (as well as JPG and PNG), as we know how important that file is for your business or organisation. If you need to work with sign writers, uniform companies and other promotional companies, an EPS file is essential. However, for all other work product, PDF, JPG and PNG files are provided. CLICK HERE to read more about logo design with Shel Design.
So what are native files 'worth'?
Every graphic designer will have their own methods of working out what to charge for native files, and this may also vary from job to job depending on the complexity of the design work. But the following considerations are likely to be factors:
Cost of the original document design. Did the artwork have to be created from scratch or was it based on an existing design? Were there illustrations created as part of the process? How much work and expertise went in to creating the layout?
Additional benefits. What additional benefits, outside of the original agreement, is the client getting by having native files? How unique are those benefits because of the graphic designer's abilities?
Third party items. Legally, graphic designers can't provide fonts or licensed images associated with the final product. Licences for fonts and images need to be purchased directly by the client (or purchased separately on their behalf). The cost for fonts and images can range from a few dollars to many thousands. Obviously, if a client provides images for use in a work product, a client can't be charged again for their own images! However, if a graphic designer edits, corrects or modifies client-supplied images, there has been value added to the images. These images can then be used across all a client's promotions which means a client is benefitting from the designer's work outside the original agreement.
Ease of repurposing. Providing files where a client can easily copy/paste elements from the native files, and use them in other applications, means a client is able to use the designer's 'design sense' without paying for this each time – the client is benefitting from the designer's work outside the original agreement. This is a commodity and has great value, and therefore incurs a cost.
Using a designer's aesthetic without their control. This point is best explained using an example: if a graphic designer has promoted their services (or included a client's artwork in their portfolio) with explanations such as "I've designed XYZ's company Annual Report since 2018" and subsequent reports aren't up to the same standard, it can cost the graphic designer business in an indirect manner by affecting their reputation.
The creation of unique, original images or illustrations. If original illustrations are created for specific use in a specific work product, providing native files gives the client access to those illustrations to be used anywhere outside of the artwork – again, the client is benefitting from the designer's work outside the original agreement. This is an added value and therefore incurs a cost.
Ultimately though, each artwork and client is unique and therefore graphic designers generally won't have a 'set price' or even a 'set percentage' for supplying native files. For artwork that is primarily comprised of text and client supplied images, the cost for supplying native files will likely be much lower than artwork that has a great deal of original illustrations or complex design elements. Most graphic designers will be happy to have a conversation about your 'native file requirements' and will negotiate a price based on the factors listed above.