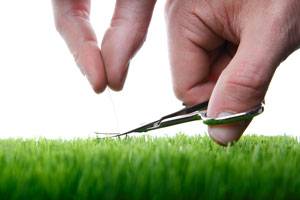 If you are a perfectionist, it is likely that you are also a planner. You have a daily plan, a weekly plan, monthly goals and quarterly reporting. These are all good things to have in a business. But sometimes, you may find that despite all your planning, you still feel stressed and it seems like you still cannot achieve all the things you set out to do. You may end up feeling like it was a waste of time planning in the first place!
There is a key to good planning: spontaneity. On first glance, this might seem like an oxymoron! How can you be planned AND spontaneous? But good planning takes into account the likelihood of unplanned events, and creates space for changes and unexpected tasks.
Planning should always involve knowing where you are heading. That is, it is important to have a plan with an outcome or end goal in mind, with the relevant steps to get there. But when something unexpected happens, be flexible enough to take a different route, knowing that you can keep aiming for the original goal, you just may take different steps to get there.
Something that may help all those perfectionists reading this, is to view your day's achievements by asking: 'did I make good choices today about how I spent my time?', rather than 'did I do everything that was on my list today?'. Ideally, plans should be a guide, not a roadmap with a course that cannot be diverted. Spend enough time that you are clear where you are headed, but leave the specifics open enough so that when opportunities arise, you are not so dogmatically focused on tasks that you miss them. This may mean evaluating your plan throughout the day, and re-prioritising your tasks to work out what is the most important task right now.
When it comes down to it, there are no 'rules' for how you should run your business. That's the awesome part of being a business owner! So don't get caught up in what your think 'should' happen but leave some room for flexibility and responsiveness.
---
Michelle Grice writes a weekly column for business women in The Western Weekender