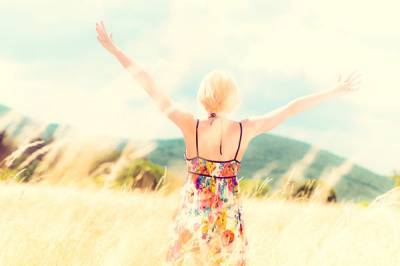 A recent article I wrote left you with the thought: "Imagine if we put the same effort into imagining positive outcomes and dreaming up solutions to negative situations". In a nutshell, I was talking about creating happiness and a positive environment for you and your staff.
So how do we create happiness in our business?
Most 'happiness experts' will tell you that the first step is to be grateful. Look for aspects of your business, your circumstances and your prospects that you can be grateful for. Make a point of listing at least three things and add to this list regularly. If you have staff, ask them to do the same exercise once a week, so that the focus is not on fear, worry, anger or other negative emotions.
But of course, this isn't enough! It also takes action. And one of the best ways to do this is to give. There is now research confirming that acts of altruism and generosity actually change the brain, increasing our peace, happiness, health and even intelligence. In the context of your business, this might be achieved by giving great customer service that is beyond expectations, or taking the time to assist a colleague without expecting anything in return. Or it might be donating your time, money or resources to a local charity. Doing any of these acts of giving fills you with a sense of purpose and accomplishment.
And finally, if you want to be happy, start pretending to be happy. This might sound like strange advice! But have you ever tried genuinely smiling and being angry at the same time? Your physical state influences your emotional state and vice versa, and being mindful and purposeful about 'being happy' actually causes you to be just that!
Enacting these three steps regularly and authentically will alter your happiness levels and teach you that happiness is a choice. Life and business will still have its ups and downs, but 'practicing happiness' will lead to happiness being your default state.


---
Michelle Grice writes a weekly column for business women in The Western Weekender