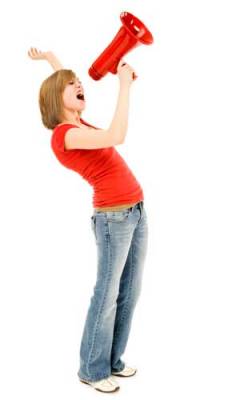 When I was nineteen years old, I told my parents I was going to travel overseas by myself. They laughed a little and said "no you're not". Their lack of agreement with my plans came not from thinking I wouldn't have the confidence to do it, but because I had no job and no savings at the time. As parents should, they were looking at the practical aspects of my plan and concluded that it wasn't feasible.
But this just made me more determined to find a job and save every cent. I managed to get there via some creative means (and borrowing the final portion from my parents!) and credit my three months travelling solo with building maturity, tenacity and resourcefulness.
When I started my business, there were similar naysayers about the longevity of my business plans. It was either viewed as a hobby or wouldn't last beyond a few years. Some of these opinions were innocent and uninformed (not intended to belittle me, but just stating the 'facts' as they saw them), while others (from potential competitors) were a little more sinister in purpose. Regardless, I took all these comments as fuel to prove them all wrong – and ten years later I think I have!
Remember Jessica Watson, the Australian woman who at age sixteen sailed solo around the world? Although Australia now claims her as a great success story, many criticisms were aimed at Jessica, and even more so at her parents for letting their daughter do something so risky.
I imagine that while some of the comments hurt, they also spurred her on to prove them wrong. But more importantly, Jessica had her own intrinsic reasons and motivation for undertaking the journey. She stated that "I wanted to challenge myself and achieve something to be proud of. And yes, I wanted to inspire people. I hated being judged by my appearance and other people's expectations of what a 'little girl' was capable of."
So ignore those who say 'You'll never make it". Remember why you started your business, and listen to your own voice rather than any negative ones around you.

---
Michelle Grice writes a weekly column for business women in The Western Weekender