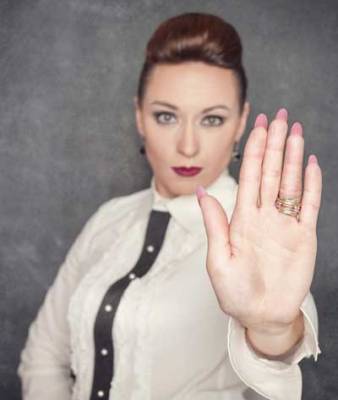 There seems to be quite a few people I come across who cannot help but view life as 'hard', and they bring this view with them into their businesses. I am not referring to people with genuine hardship, or serious health issues or any number of difficult circumstances. I am referring to people who generally expect the worst from the world and view any positive as a stroke of luck.
I am going to let those people in on a secret: if you expect the worst, you are more likely to get it! Not because there is something or someone out to 'get you', but because you will be too busy wallowing in your own negativity to see opportunities when they come to you.
And here is the second part of the secret: people who seem to always come across great opportunities are not sitting back waiting for them to arrive. They are actively looking for opportunities, and in fact, probably have a hand in making those opportunities arise.
We all have days where we would rather stay curled up in bed because the thought of facing obstacles or continuing to push through hard times is too much to deal with. But allowing yourself to stay in a place of negativity and letting 'what ifs' to fill your head instead of 'why nots' is a sure fire recipe for business failure.
As women, we tend to be worriers: many of us spend a lot more time than men worrying about what might happen. Researchers at the University of Cincinnati have found that eighty-five percent (85%) of what we worry about doesn't happen. How astounding is that! We get stressed and tired over things that haven't happened and aren't even likely to happen. As John Lubbock said "A day of worry is more exhausting that a week of work". Imagine if we put that same effort into imagining positive outcomes and dreaming up solutions to negative situations.
---
Michelle Grice writes a weekly column for business women in The Western Weekender