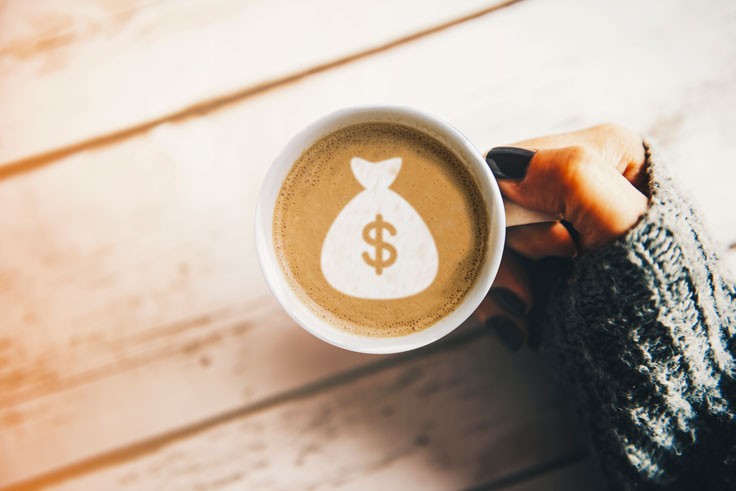 When I started my business, I had no financial backing. I was in a fortunate position of having some paid maternity leave and a partner who worked full-time. But I was faced with the challenge of building a business with resources other than money.
The first way I did this was to commit to covering my operating expenses only with the revenue I generated through my business. Although my partner was supportive of me starting a business, I also didn't want the business to be a drain on our personal finances. Having no capital behind me forced me to be creative in generating income. It also made me appreciate every dollar that came in to the business, and gave me a great sense of pride that I built my business without relying on outside funding.
Marketing was the next area I had to work hard to cover with little or no money. These days, social media has enormous potential for free marketing for your business – generating trust and sharing your story on social media costs nothing. While it takes strategy and well planned campaigns to do it well, you can gain the sort of valuable information (such as feedback and recommendations) that would have been almost impossible for small businesses to gather (affordably) ten years ago. But social media aside, there are still numerous low cost or free ways to market your brand (for some great ideas, read 'Permission Marketing' or 'Purple Cow' by Seth Godin).
And finally, I learnt to minimise my mistakes – or where I did inevitably make a mistake, I took the time to learn from it. Most of my policies and procedures have been developed from situations or mistakes. It has always been a priority for me to adjust my practices and sometimes it has resulted in far better ways to operate.
It is important to realise that money isn't a necessity for business success. You don't have to spend a lot of money to take your business forward. Learn to think outside the box and rely on creativity rather than finances to overcome obstacles. Your business will develop far more innovatively and you will save your business unnecessary expenditure in the process.
---
Michelle Grice writes a weekly column for business women in The Western Weekender