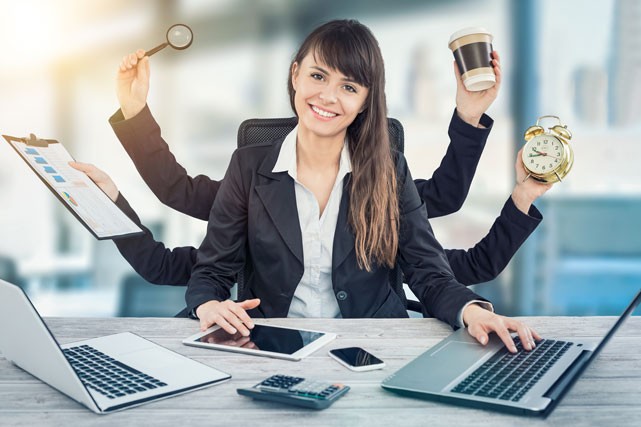 Being 'busy' does not always equate to being 'productive'. Many business owners find themselves working long hours but feel like they are treading water when it comes to moving forward in their business or increasing profit margins. Perhaps the answer in many cases is to 'work smarter not harder'.
A great deal of productivity stems from uncluttering your mind. If you are thinking of too many tasks at one time, you are likely to feel stressed and constantly busy. But there are some simple strategies which can help you be more productive:
Prepare for the next day: write down what you plan to do tomorrow, what you need to achieve, and even what you need to wear or take to the workplace. This clears your head before you sleep, giving your mind and body a better rest.
Exercise: we all know regular exercise is good for your physical health, but it also gives you a clearer mind. Morning exercise can get you ready for the day, and later in the day exercise can help you to unwind.
Take time out: when you are a busy business owner, it can be easy to make business your whole focus. Spend time on the little, important things, like playing with your kids before bedtime or catching up with a friend for coffee. Some people find that taking regular breaks throughout the day (for example, work for 30 minutes, break for 5 mins) also creates more focus and less strain on your brain (and body).
Get up early: while this doesn't suit everyone, there are many proponents of early rising (and going to bed well before midnight). People who do this tend to have more time to think strategically with minimal distractions and can get more accomplished in those two quiet hours when they are refreshed, than any other time in the day.
Be tough when you prioritise: ensure that you are prioritising what 'needs' to be done, not just what you 'like' to do. Sure, we all want to enjoy our work. But there will be many times when the 'fun stuff' needs to be moved further down the list. It can be even be useful to use those more enjoyable tasks as a reward for completing the mundane ones.