"How did it get so late so soon? Its night before its afternoon. December is here before its June. My goodness how the time has flewn. How did it get so late so soon?" (Dr. Seuss)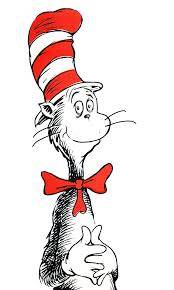 Maybe it is just me (although I suspect not!) but this quote definitely sums up my head space at this time of year. Most of us know the basic 'rules' of time management, which include tools such as making lists, prioritising tasks and breaking larger tasks into more manageable chunks. But have you stopped to consider that it may not be possible to ever be truly 'on top' of all your work? It can take us a while to learn that each day has a finite amount of time and that we cannot work until we drop!
For a perfectionist like me, this has been a steep learning curve over the past nine years of running a business. I have had to learn not only to prioritise tasks in order to get through my work, but also prioritise to the extent that some things may remain on the 'to do if I get time' list.
But once I learnt that hard lesson, it actually became easier to make better choices about what I was going to work on. It means that things rarely fall through the cracks now because I have a better (more realistic) system for my workload.
The trick though is to identify the right things to work on and then to work on them! It can be easy to react to the random things that pop into our inbox or across our desks and be distracted by them. So it takes deliberate (ongoing) choices of what to pay attention to and a commitment to getting those things done.

---
Michelle Grice writes a weekly column for business women in The Western Weekender